God runs to His devotees for help in times of danger. O Sai, Your method of work is really unfathomable as, You always help the poor and the helpless - Sai Satcharitra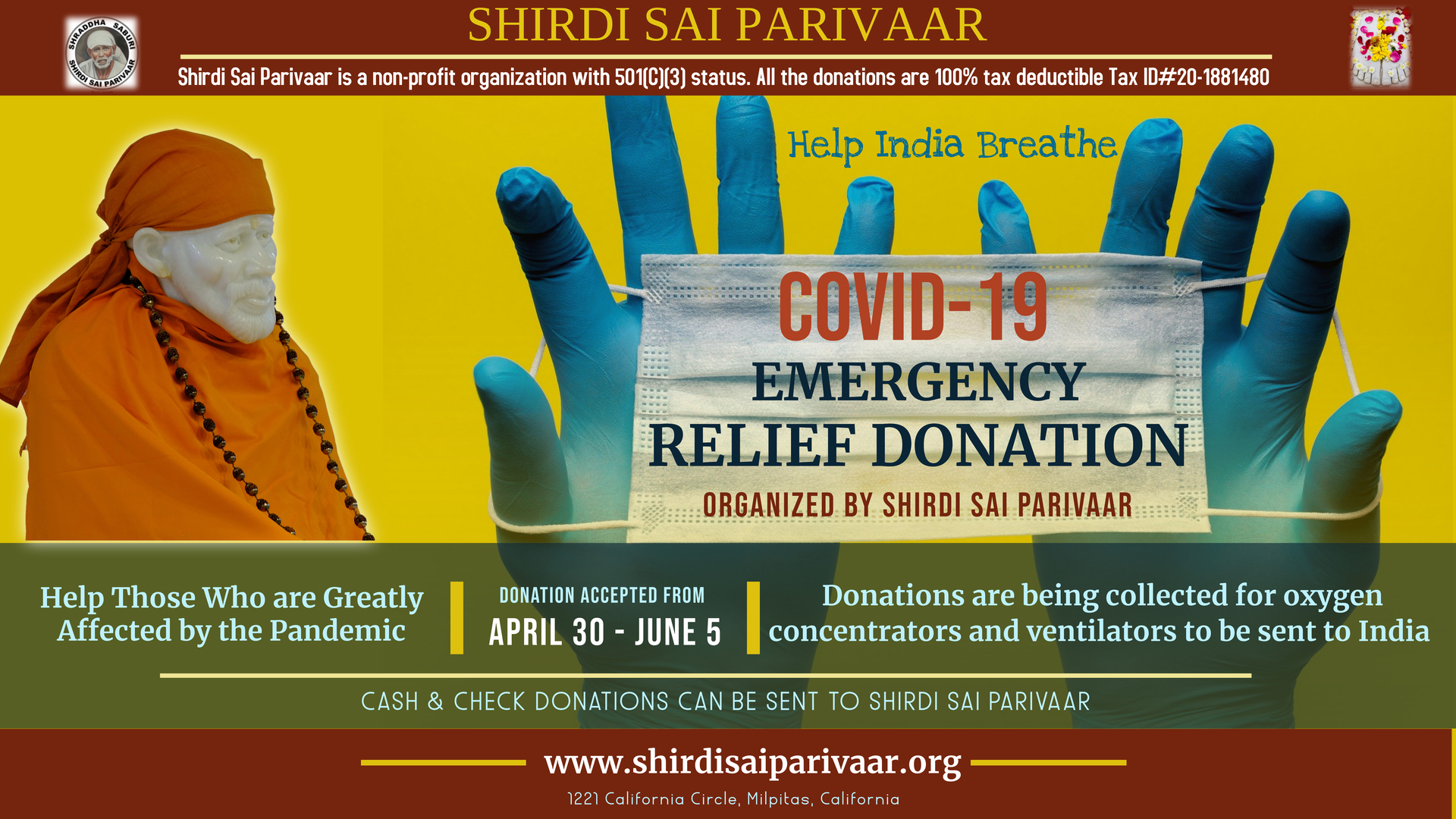 We hope that by Baba's grace you are all staying safe and healthy. This year has been challenging because of COVID-19 pandemic. India is going through a devastating surge in COVID-19 cases, and people are struggling to get medical help as the Oxygen and other medical supplies shortage worsens. Together, we can support India during this unprecedented crisis and 'Help India Breathe'. Shirdi Sai Parivaar has started COVID-19 Emergency Donation to collect funds for oxygen concentrators and ventilators to be sent to India. Please come forward and donate generously! You will save precious lives with your generosity..
Donation Link
How it works in 2 easy steps:
1. Please fill out the google form first before making donation to provide cause for your donation.
2. Please donate your Tax-deductible contributions using link Donation
3. Alternatively you can also donate directly via PayPal using Email: [email protected] with a memo stating the cause of the donation.
Please reach out to us if you have suggestions and if you know any organizations that need help.
We would like to thank you for your generous support. Please let us know if you have any questions or feedback, you can contact us @ (408) 909-1221 or email: saibandhu@shirdisaiparivaar.org
BOW TO SHRI SAI AND PEACE BE TO ALL