Shirdi Sai Parivaar is a non-profit organization with 501(C)(3) status. All the donations to Shirdi Sai Parivaar are tax deductible Tax ID # 20-1881480.
Thank you to all patrons who have been supporting SSP by participating in the Mortgage bearer program since it was launched in the year 2010.
The primary goal of the mortgage bearer program is to raise funds that will be used for paying off the mortgage loan.
• Devotees can participate by signing up to pay a recurring amount ($50-$200).
• Payment interval could be Monthly, Quarterly, Half-Yearly or Annual basis
• Payment method: Check, Bank Transfer, Payal or SSP Merchant account
Checks made payable to Shirdi Sai Parivaar can be dropped in the Hundi in center or mailed to Shirdi Sai Parivaar at 1221 California Circle, Milpitas, CA 95035. Please indicate "For Mortgage Bearer program" in the Memo field of the check
Devotees can also set up an auto pay from your bank and schedule your bank to send checks directly to Shirdi Sai Parivaar at 1221 California Circle,Milpitas, CA 95035
Devotees can also remit at online using SSP Merchant Account(Credit Cards Only) in our Web Site at www.shirdisaiparivaar.org/donate
Shirdi Sai Parivaar would like to update you on Mortage, Mortgage Bearer program
Mortgage Update – Jan 2015
By BABA's grace, over the past four years, we have been able to reduce the loan amount quite substantially from about $4 Million USD to ~$2.6 Million.  In 2014, we paid $500K towards the loan.
Mortgage Update – November 2013
By BABA's grace, earlier this year, we were able to refinance our loan at a lower interest rate.  The loan is structured such that every year we have an option to repay an extra small amount in addition to the regular mortgage payment without incurring any penalty. Current outstanding loan amount is $3.17 million USD.
Mortgage Bearer program Update 2013
By BABA's grace and your generous donations, so far we have raised $66200.75 as part of the Mortgage Bearer program.  We are pleased to announce that all donations received during the months of November and December will be utilized towards the mortgage payment program.  This will exclude any donations received for special programs like Annadanam and Sandwich Seva. We request devotees to actively participate in this program as it will help us further reduce the loan and will give us opportunities to participate in more charitable and community based activities that will benefit the local community here in the Bay area and potentially in India too.  Please visit our website to learn more about different ways to participate in the mortgage bearer program.
Effective November 20th 2013, Google Checkout has been retired and is no longer processing payments. Read Google's announcement.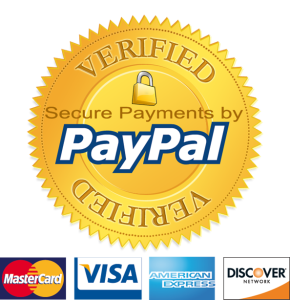 BOW TO SRI SAI AND PEACE BE TO ALL