SSP 2021 Calendar Distribution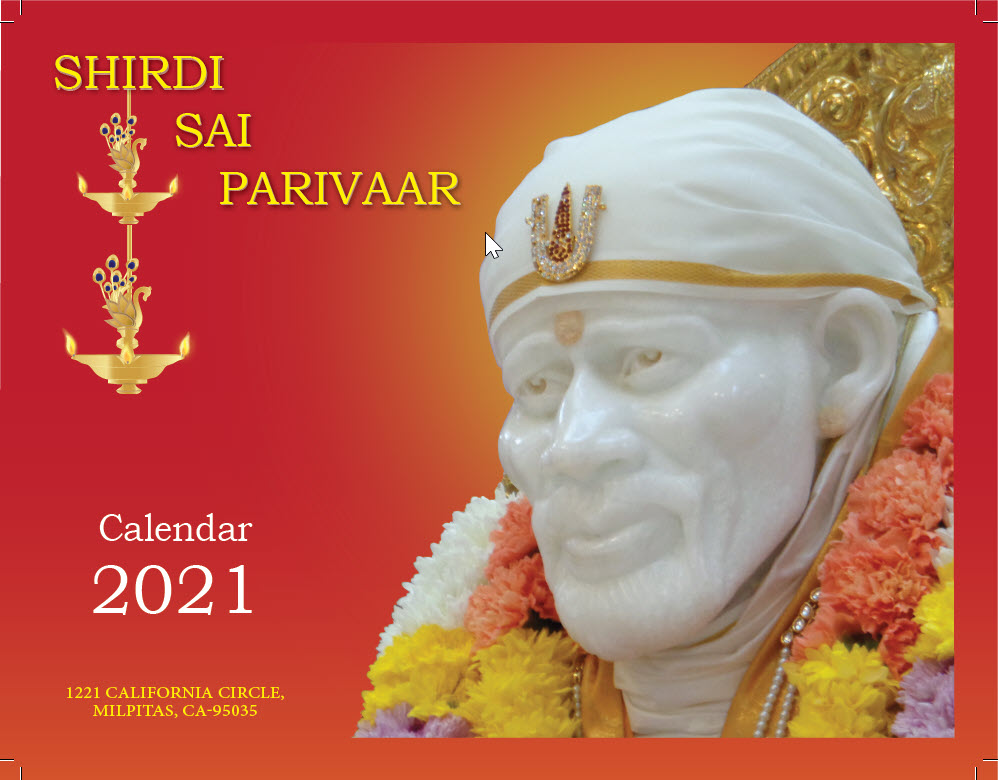 SaiRam Devotees,
Shirdi Sai Parivaar wishes everyone a Very Happy New Year with Baba's Blessings. Our sincere thanks to you and your families for all the support extended to Shirdi Sai Parivaar during this year.
Shirdi Sai Parivaar's 2021 Calendars can be picked up from the temple premises on the following days and time.
To ensure touch-free distribution possible, and pick up your Calendar copy
Please wear Masks

Please drive into the Parking lot of the temple and wait in the car. Please do not get out of the Car

Volunteers will provide you with the calendar copy.

Distribution will happen ONLY on the dates and times specified below.

Date – Friday, Jan 1st to Sunday, Jan 3rd
Time – 3:00 PM – 5:00 PM
Location – Parking Lot, Shirdi Sai Parivaar, 1221 California Circle, Milpitas, CA
If you have questions, please contact us @ (408) 909-1221 or email: saibandhu@shirdisaiparivaar.org
BOW TO SHRI SAI AND PEACE BE TO ALL