"If you cast your burden on me,I shall surely bear it. – Sai Baba"
For the wellness of our devotees, Monthly Sai Satcharita Parayan is scheduled for Second Saturday of the Month.
Sai Satcharitra Parayan will be conducted virtually.  Sai Satcharita Parayan will begin on October 15th, Friday at 8:30am and with Baba's blessings we will conclude by 8:30pm.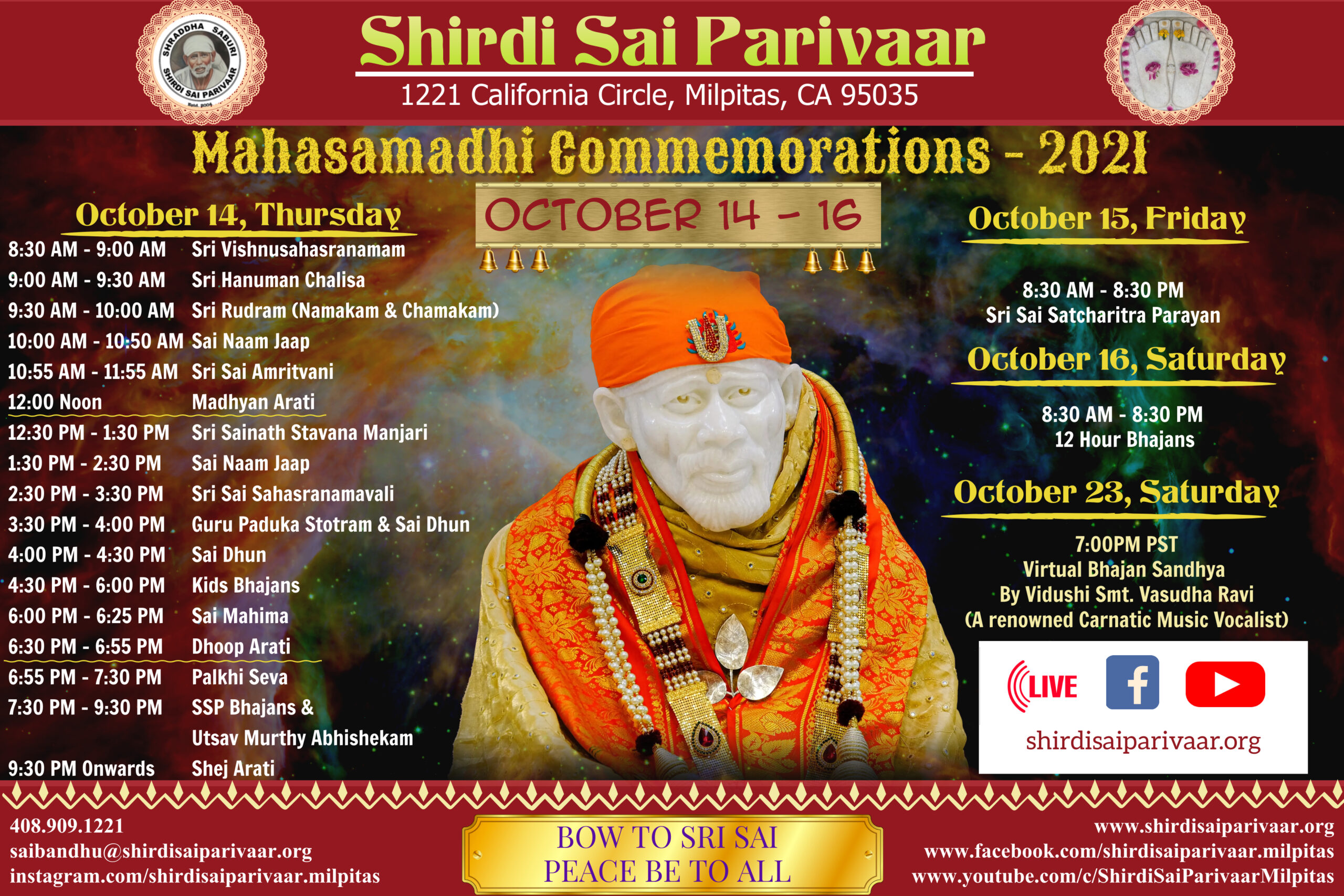 Instructions for participation:
1. All devotees are welcome to signup for reading a Sai Satcharitra chapter.
2. You can read the chapter in a language of your choice.
3. Once you sign up an online meeting invite will be sent to your phone as text or WhatsApp.
4. Please dial into conference bridge, mute your phone and wait for your turn.
5. All devotees can listen to the Parayan on SSP Live link at www.shirdisaiparivaar.org
Note: Chapters will be read in chronological order only
Please sign up for the chapter you wish to read at:
Sign-up
Please join
only
if you have signed up to read a chapter at::
Meeting Link
Meeting link will be provided later.
Thank you and if you have any questions regarding the process etc, please send an email to

[email protected]

 and 
Register here to participate in Satcharitra Parayan
You can include your family or friends name into the Prayer List. We will send Prasadam after the Parayan. Information will be kept confidential and will not be shared with any other organizations
MSD Satcharitra Parayan
Form is to enter devotee names, for Mahasamadhi Day Parayan.
 BOW TO SHRI SAI AND PEACE BE TO ALL