Give food to the hungry, water to the thirsty, and clothes to the naked, Then God will be pleased. - Sai Baba
2020 Virtual Blanket Donation Drive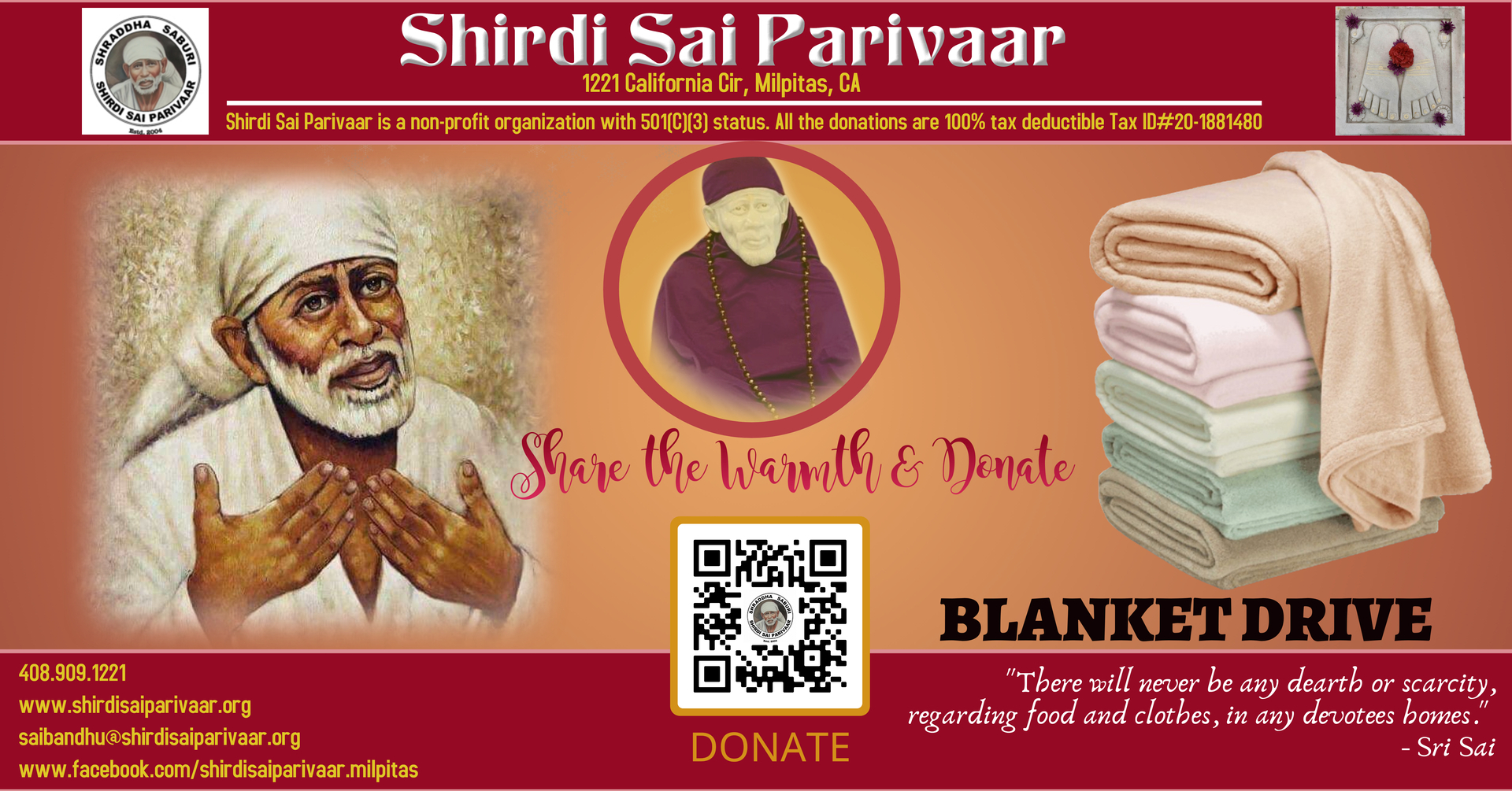 Shirdi Sai Center is pleased to initiate a virtual Blanket Donation Drive for the Winter season.
Blanket Drive
The virtual Blanket Drive will start with immediate effect and end on February 15th. It has been a Sai Parivaar tradition to help the needy in the community during the California harsh winters by providing them with warm blankets. During this time we donate around 1500 blankets during normal times but this year we are unable to receive physical donations due to COVID situation. We will procure blankets on your behalf for donating to various homeless shelters across the Bay Area. Please donate generously using link provided below.
Donation Link
How it works in 3 easy steps:
1. Please fill out the google form first before making donation to provide cause for your donation.
2. Please donate your Tax-deductible contributions at Blanket Donation Drive
3. Alternatively you can also donate by sending a check or wire transfer with a memo. 100% of your donation goes directly to purchasing blankets.
If you have questions, please contact us @ (408) 909-1221 or email: saibandhu@shirdisaiparivaar.org
BOW TO SHRI SAI AND PEACE BE TO ALL